About Lakshmi Pumps
Lakshmi Pumps working sincerely from 1996 to provide service and value to the customers. We offer a variety of products that can assist you with all your residential water needs.
Our vision is to satisfy the needs of people through the supply of quality and services.
The factory is equipped with automatic assembly line of Bearing pressing. High voltage tester End cover pressing. Mech seal pressing, High pressure testing unit, finishing and assembly jobs and has a trained Main-power and competent supervision.
Quality control is observed in each and every stage of manufacturing process. We do manufacturer "Pressure Control Switches" too.
Available brands : Turbo, Metro, Lakshmi, Dolphine, Venus Lakshmi & SharpFlow
Quick Contact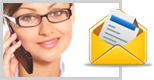 +91 99433 23493

laskhmipump@gmail.com

Our quality control team checks each pump and motor on certain parameters of durability, performance, precision, dimensional accuracy, etc. We take all necessary steps to consistently deliver flawless and error free magnetic pumps that match the international quality standards.